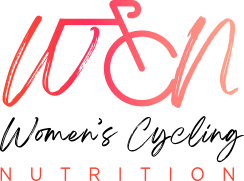 Welcome To Women's Cycling Nutrition
Your Journey To Your Best Self Starts Here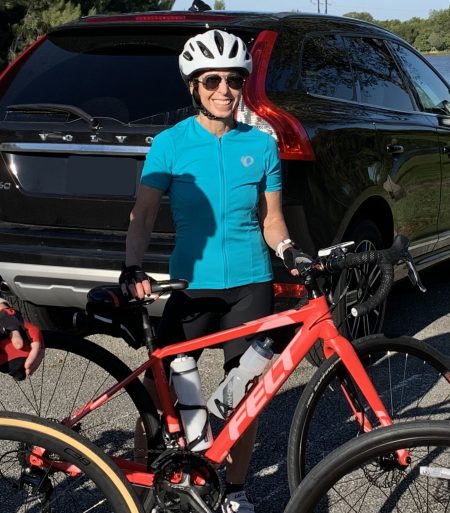 Founded by a registered dietitian, Suzi Fisher, who also happens to be an avid cyclist; WCN is your place for guidance, connection and support. WCN is for the beginning female cyclist to the season road warrior.
Transform Your Life
Transform Your Ride

Learn how to use food to fuel your riding performance

Find ways to stay powered up but still hit weight goals

Ride further and recover faster

Achieve endurance even with special dietary restrictions

Prevent the "bonk" (when you run out of stored muscle glycogen)

Eat to live instead of living to eat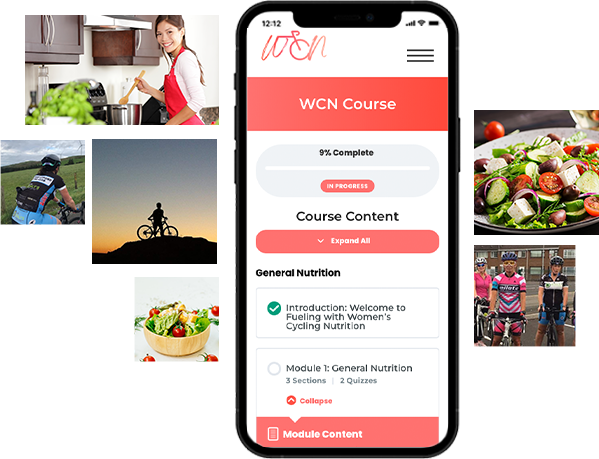 You may be just starting out on your cycling journey. You may be a seasoned road warrior who has reached a plateau. Or, you may be just beginning to take your passion for the bike more seriously. Wherever you are in your cycling journey, there's a place for you at WCN. Here is the place where you start to find empowerment, where you start to optimize your diet, changing the mindset away from food to fuel. Your community awaits.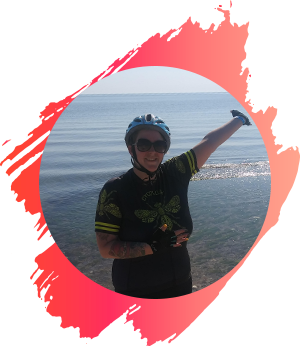 Hear What Members Are Saying
Women's cycling nutrition has helped me so much. Being well over 200lbs starting on my wellness journey I didn't know where to begin. I was cycling but not as often as I would have liked. I was weak…tired…and just couldn't go very far. I was very frustrated with myself to the point where I would most likely give up. I was part of a women's cycling group which was very encouraging and powerful. It wasn't until Suzi invited me into the women's cycling nutrition group for women just like me. Every question was answered and then some. The advice I received about the importance hydration and nutrition helped me have more comfortable and fun rides. I was soon able to do my 1st 50 mile bike ride with ease. I also learned in the nutrition group and from Suzi and to me is most important is body positivity. I NEVER had that. Now I can look in the mirror and say I am a badass. I am killing it on the bike. I have never felt better! Thank you Suzi!
*me on the 50mile tour de Chesapeake*
Jennifer